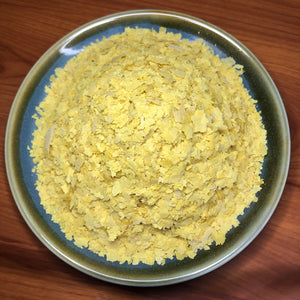 Ingredients:
Nutritional Yeast Flakes (Savoury Yeast Flakes)
Vegan Friendly
Country Of Origin: Estunia
Allergens:
No Known Allergens.
Packed in a facility may contain traces of peanuts, tree nuts, soy, sesame seeds, milk, egg, gluten, sulphites.
Store in an airtight container in a cool, dry place, away from direct sunlight.
Images for illustrative purposes only. Nutrition Information is just an estimate and may be slightly different due to different supplier, bach and other factors.